"Fagbug Nation" Sequel Documentary @2014
Release Date: December 2, 2014
"Fagbug Nation" takes you behind the wheel of what it's like to drive the once vandalized, now famous, "Fagbug." With six years of touring under her belt, director Erin Davies ("Fagbug," 2009, Netflix) has her mind set on getting her car to all 50 states, Hawaii and Alaska being the final two. To pull this off, Erin went 54 days without a car, put her car on 5 boats, and flew on 14 planes. The Fagbug gets leis'd in Hawaii and drives through the midnight sun to Alaska, but first makes a pit stop at the Equality House in Topeka, Kansas. Watch as this rainbow-colored Beetle serves as a catalyst for our nation on the road to equality. Click here to view the teaser trailer. Click here to view the trailer. To view a music video associated with the film click here. To purchase the rights to screen the film at your campus or community event, click here. To purchase the DVD go here.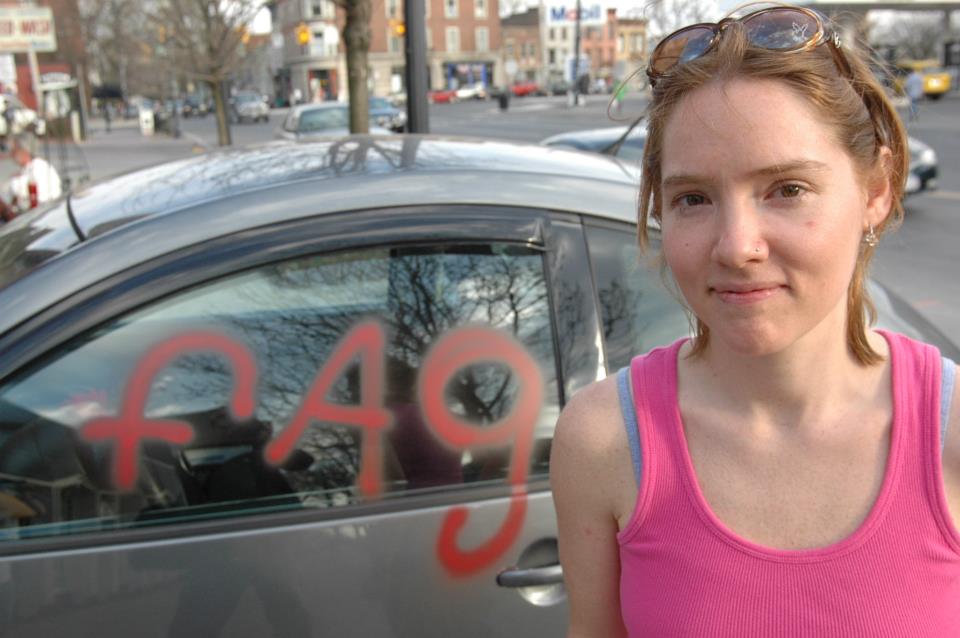 Reactions to Fagbug
"I just watched your film and am amazed by your courage. I'm a heterosexual male and have used ignorant slurs in the past. I would like to apologize to you and everyone else and will make sure I teach my children to be more understanding than I have been."
"Thank you. You inspired me and my car about 3 weeks ago was vandalized. Someone left a note saying you're gay. Get the f out and my girlfriend told me to watch a documentary called Fagbug. You showed me it's okay to be who I am and no threat can change me. Thank you." Ashley